Hello! I'm back! Welcome to my Masa note 2.0
"Very cool!". This was what I thought when I saw the children in IPPO. Their eyes tell me how they concentrate and serious to practice Abacus.
I am a university student so calculations that they do is really simple for me but…, I thought I should not compare myself  with them. I can't imagine what will they be like when they will be my age.
They really enjoy their lessons. Actually, I hate calculations so I cannot help thinking that had I learned Abacus, I could enjoy calculation for sure!
IPPO's System
Then how the class goes? The classes really act on ISHIDO-SHIKI. The style is really systematic. One by one children progress their level and thanks to the great care, they can learn at their best pace.
The teachers master which explanation is most effective for children to understand and it seemed they grasp the students' personality. They make the children think by themselves but never give up on children's study. I think too much support won't improve the children. On the other hand, too less can be a reason of being demotivated and lack of understanding. The balance is very important and IPPO has it. I'm sure this is why students here are so marvelous.
Events
I would like many people to know about this events. So we planned 2 events to let people know about abacus. We visited many schools and search the place to hold events, gather helpers and participants.
First, we went to University of San Carlos-South Campus but we couldn't enter the campus because it was Saturday. Then, we visited Phil-Nippon Technical College (PNTC) office but it has already been moved to Manila. We thought it's too early to go back so we changed the destination and head for Saint Theresa's College (STC). In STC, we met the principal and we discuss IPPO's Activities.
We also visited Little Angels Montessori School and Living World Christian with Mei Ukai (IPPO's head Abacus Teacher) to teach students. We also attended an assembly where many Japanese and Filipinos gathered and were very interested in Japan's Culture.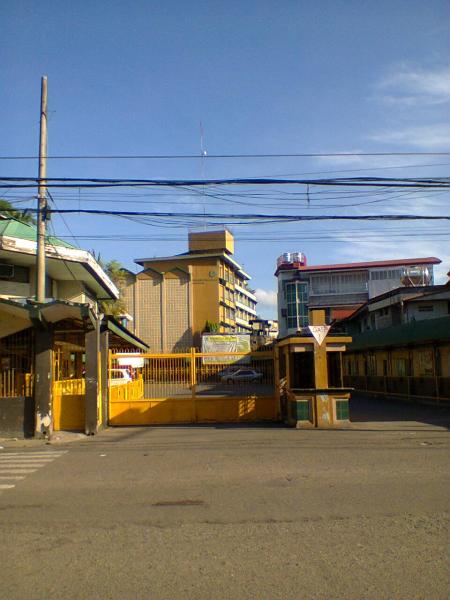 There I met many people and we could really spend a good time. The life here is a little hard for me but the connection with many people make this internship really substantial. I couldn't know the importance of the connections between people without this internship.
Finally, we could find places to hold events and helpers and we have already held one. Thanks to Mori-san, Biju's mother, we could teach Japanese culture, Origami, and Abacus at Cambridge Child Develop Center. Children there were very cheerful and everybody showed interest in Japan. They looked really pleased with the abacus and many tried simple calculation. I was very happy to see they enjoyed.
The next event is held on the 25th so I will prepare so that more children can enjoy it.
Details
What: 1 Day Japanese Culture School
Where: Lorega, San Miguel, Cebu City
When: March 25, 2017 @ 4:00 – 5:00 pm
I will discuss what happened in this event on my next note.
Thank you again and See you on my 3rd and last note
Find us on Facebook!
"Masa" Masahiro Saito: https://www.facebook.com/masaciv
"Atsu" Atsushi Shimizu: https://www.facebook.com/atsu0422jp
Masa-note1: https://ippo-abacus.com/masa-note1/
Masa-note3: https://ippo-abacus.com/masa-note3/
The following two tabs change content below.
Hi! My name is Richel. I am one of the teacher here in IPPO. Let's do Abacus together and hope you enjoy reading the article. Thank you!! 🙂